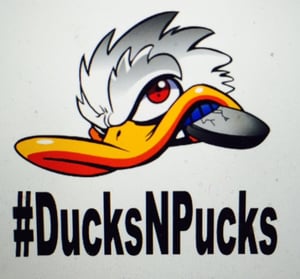 $

4.00
Need something to decorate your car with? How about a car decal?
These are 4" x 4" circular white vinyl stickers. The image is as shown with the DucksNPucks logo and hashtag. The background color is white.
Order yours for $6(Price including shipping for US only)
You can also order it for $4 and have it added to your shirt order with no extra shipping charge!